Remember
this thread
? How we found a supposed new Battle Bears game that eventually turned out to be a simple test game for the Apple TV? How we all thought it would never see the light of day?
Both we and the folks SkyVu were (mostly) wrong.
It exists.
SMASH FIGHTER
(Or, as I like to call it to keep with tradition, "Battle Bears: Smash Fighter") was released on the Apple TV Canadian App Store on
October 29th, 2015
. Today, almost
two years
later,
@thecheeselover
discovered its existence on the store (huge props, my man, you're a real hero) and we just
had
to try it.
After almost an hour of figuring out I had Apple TV installed and struggling with trying to control it, switching to the Canadian store, getting the game, and setting up my laptop to record me playing it, it's finally here. Without further ado, here is
SMASH FIGHTER, the lost Battle Bears game!
---
VIDEO FOOTAGE
Unfortunately, recording the TV screen with my laptop camera was the only way I could get footage of this game. I tried desperately to search for a method to record the Apple TV screen, but couldn't come across any advice that didn't involve something I couldn't do. As a result, the video quality isn't stellar and you'd have to turn your volume up to max to hear the audio, but you know what? This is a
huge
discovery for us, and I wasn't going to stop at anything to get this to you guys, so this is the best I could do. I hope you forgive the low quality for the sake of witnessing a game we thought would never come out. There are some higher-quality photos of the menus below the video.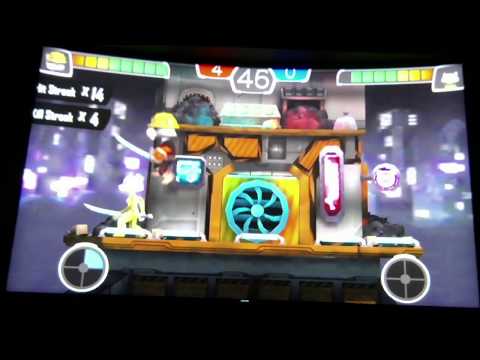 ---
PHOTOS
The Store page.
The Main Menu.
Pro Mode... ugh. Didn't bother buying this and never will.
Fighter Select screen.
You can jump and stand on your opponent for some reason.
From the Store page:
---
That's all I have for now. If you have any questions regarding the game, let me know, I'm willing to answer anything you got. I'll admit, getting this all together was really stressful.