Nerf Cloaking.
We all know that snipers are getting really annoying nowadays due to cloaking. Normally it would be a fair battle if the sniper wasn't using cloaking (unless they were using damage equipment) but with a duration of 20 seconds and a cool down of 25 seconds they can easily cloak again in a short period of time.

What I'm suggesting is decrease the duration and increase the cooldown. Cloaking was meant to help you get away from the danger and get back to battle, not be used the entire time and make yourself harder to detect and prevent yourself from being locked on.

Changes that should happen:
-Duration decreased from 20 seconds to somewhere between 10-15 seconds
-Cooldown increased to 30 seconds
-now no longer makes someone who was previously locked on to you to lose their lock unless other effects go into play (goes out of vision or behind a obstacle)

What do you think? Any changes to add or remove? Change a change?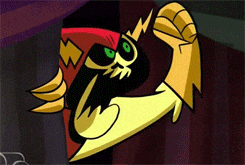 lebotac, carnesha and modnoc were gods of our time