When browsing on internet... I've come across some hilarious similarity...
Some are so obvious and many of you already know it...but I guess it worth a share!
1. OCO Gauntlet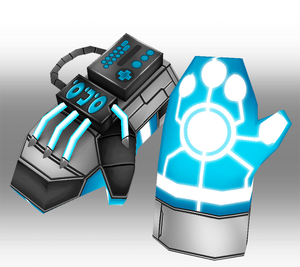 Oliver's prized defensive orb of doom? eh? While many forumer agree it is hugging hard to use, the same goes to Nintendo players!
The Power Glove is a controller accessory for the Nintendo Entertainment System, and the first peripheral interface controller to recreate human hand movements on a television or computer screen in real time.The Power Glove was not popular and was criticized for its imprecise and difficult-to-use controls.
http://en.wikipedia.org/wiki/Power_Glove
2. A Salt Rifle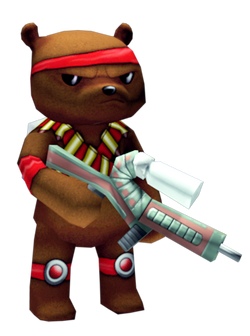 First weapon ever used in BBR history? Right? I know some forumers don't know bears can switch weapon. (not gonna say who) A Salt Rifle is such a reliable gun. Good for killer bears, you agree? Guess what, it is good for killing bugs that keep bugging you too.
http://bugasalt.com/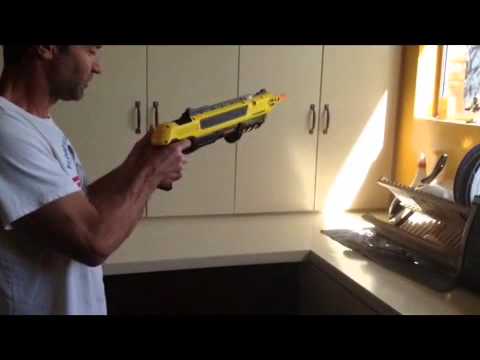 3. Double Rainbows!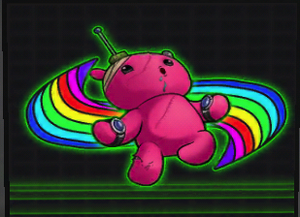 Drive-in head-on in to a group of clueless enemies with swirling blades of rainbow!
Back there in the age of friendly fire, this primary is so hated by team mates.
Nawaday, it is kind of hard to use in higher rank...
What really make the blade, any steel blade shine rainbow is a film stuck on the surface. The film will naturally come to your kitchenware usually comes from starch, such as cooking pasta in the pot or this case, you use this knife to cut something involved starch.
---------------------------------------------------------------------
I'm too tired to post info on those entry...
Viper Rifle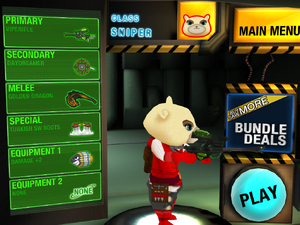 EZ cheese Z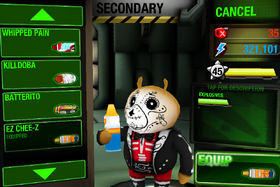 Mother of nature (aka Log off)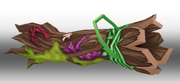 Post your own entry!